Infographic: Recent Mobile Game Market Trends
Venkatesh C.R
The mobile gaming industry in 2023 is far from the relatively marginal sector it was once. Ballooning trends have ushered in a dynamic, speedy transformation of its entire landscape. Now, it is characterized by a variety of gaming genres that cater to an equally diverse population of gamers worldwide. At present, mobile gaming marketing is now almost always associated with hundreds of billions of dollars, driven by major hubs like the US and China. And this is only expected to rise further. As for game types, the trend mobile games are following the most is puzzle games. But they are pretty much neck and neck with arcade games as well. Even so, that's not to say that there is no interest in other genres.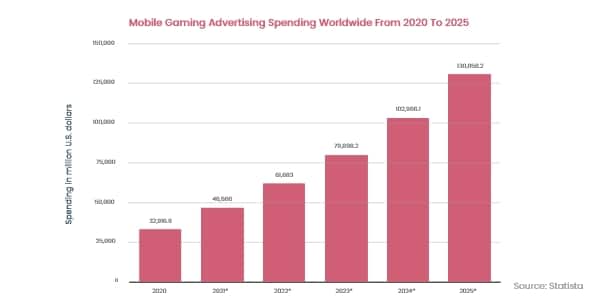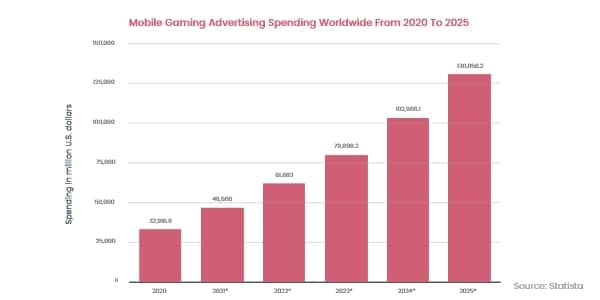 Mobile game advertising spending is expected to increase significantly by 2025, highlighting the importance of effective game marketing strategies and the competitive landscape within the mobile gaming industry.
Considering the continuous rise in interest in mobile games, the playing field, in terms of game type, is practically even. As well as, Mobile App Marketing Agency implements special strategies to promote Gaming Apps. As a whole, current mobile game marketing trends only provide a glimpse of the very promising evolutionary trajectory of mobile games. And if you're a developer, the following infographic is no better proof of the abundance of opportunities in the entire industry.

---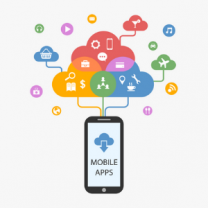 Do You Need Help with Marketing Your Mobile Game?
Dot Com Infoway has worked with hundreds of games & helped them to reach top charts.
---
In-line with the age of digitalization, the mobile gaming industry is growing at an exponential rate.
Statistics and Trends
Mobile Games – 51%
Console Games – 25%
PC Games – 24%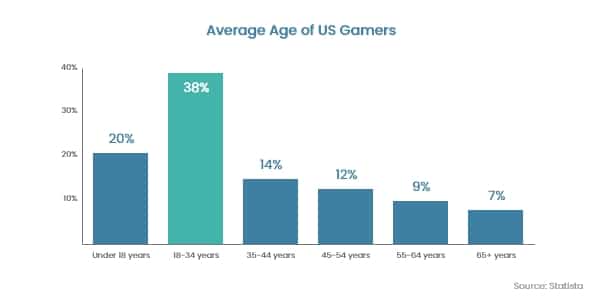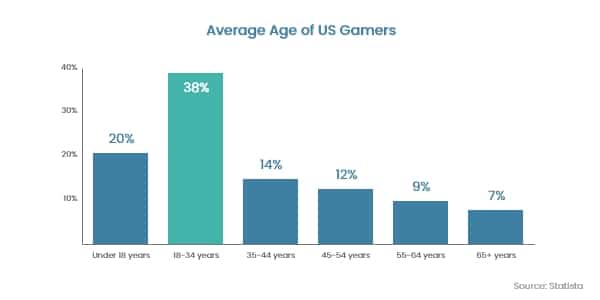 33% of the US gaming population is made up of individuals between the ages of 18-24, making them the largest group of gamers in the country compared to the other age groups.
Growth Trends for the Next Few Years
The global mobile game marketing trend in 2019 is $151.9 Billion and is expected to reach $221.511 billion by 2027.
Estimated Market Share of Mobile Games of Global Revenues
2017 – 46%
2018 – 51%
2019 – 54%
2020 – 57%
2021 – 59%
What are the Current Trends in the Mobile Game Industry?
Cloud Gaming
Augmented Reality Gaming
Cross-Platform Play
Blockchain-based games
More Hyper Casual Games
Competitive multiplayer mobile games
Types of Games Users Play
Puzzle – 57.29%
Arcade- 55.60%
Action-34.75%
Racing- 31.31%
Strategy-15.79%
Adventure-15.51%
Card- 15.44%
Board- 14.09%
Simulation- 13.72%
Word-13.52%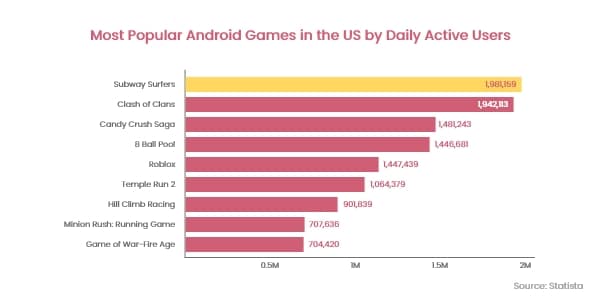 Based on Daily Active Gamers data, Subway Surfers is currently the most popular game app in the USA.
Top 5 Countries by Revenue in US Dollars and Players
Key Monetization Methods
Latest Promotion Methods for Mobile Games
Related Articles: