Outclass Patient Handling And Healthcare Operations With A Dedicated App
A smart and dedicated healthcare management app can enhance patient engagement and save your hospital or clinic big bickies in operational costs. With a customized healthcare app for your hospital, you can:
Book healthcare appointments for patients, online
Send medical reports (such as blood pressure and glucose readings) online to patients
Keep accurate online medical records that can be accessed anytime and anywhere
Share online medicine prescriptions
Share training material and other documents internally with the staff
Manage staff attendance, revenue reports and salary payments in a few taps!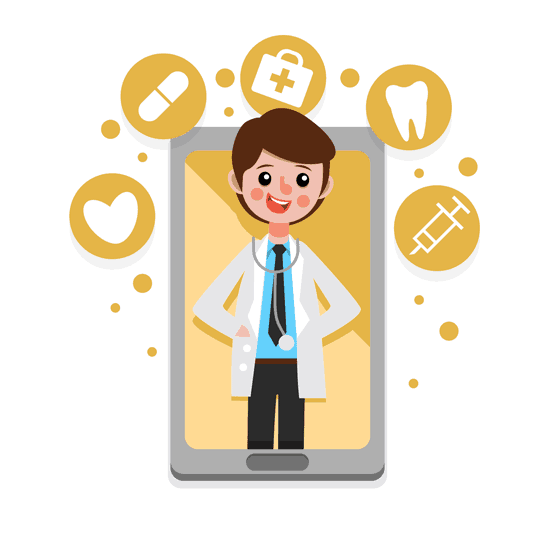 Healthcare App Development
Dispensing superior healthcare without breaking a sweat is possible with a smart mobile app tailored to suit your hospital's needs. With mobile and internet proliferation increasing at a fast rate, technology has proven to be a great enabler for healthcare by improving access to healthcare for the masses and facilitating better communication between doctors and patients.
As a healthcare provider, you can leverage mobile technology to your and your patients' advantage by developing an intuitive medical mobile app. An astutely designed mobile app will enhance patient outcomes, as well as, the efficiency and revenue for your hospital.
The key app features such as digital patient records, online bookings, direct patient-doctor communication, etc., will surely improve patient outcomes and engagement while driving continuous savings through automation of processes.
As a healthcare app development company, we can create a functional and engaging healthcare app for your business within two weeks at cost-effective rates. We use the latest technology and follow best practices, ensuring 100% patient confidentiality and privacy.
Key Features Of The Healthcare Mobile Application
Imagine a paperless work environment that ensures precision and accuracy in administering healthcare to your patients!
With a healthcare app development company, make your healthcare business seamless and profitable while providing a better patient experience through a healthcare management app. By offering your patients the convenience of ERM, online-scheduling, dosage reminders, medical reporting, etc., you can enable better healthcare, as well as, better management in your organization.
Check out the key features of a mHealth application:
Online Medical Appointments
With this feature, you can give your patients the comfort of arriving at the appointed hour of consultancy or treatment, avoiding long queues and waiting hours.
.
Patient Medical Records
Storing and retrieving physical medical records is a painful exercise and costs your hospital significant money in storage expense. Digital records, on the other hand, can be securely stored and accessed at any time for any length of time on the cloud. Additionally, patients can easily upload the images of their medical reports on the app to keep their medical history updated.
Effortless Hospital Management Operations
There's a lot of planning and efforts that go into providing world-class healthcare services. With a customized app, you can link and manage several systems and processes to run all internal operations smoothly, at a much lower cost and with higher precision.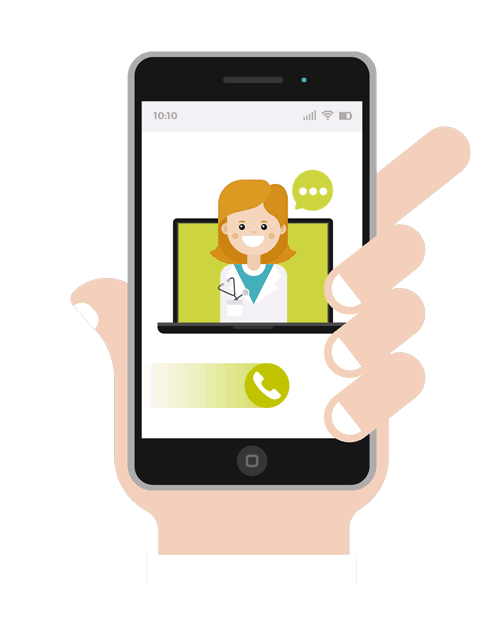 Online Forms
Various forms can be provided on the app for the patients to fill at their convenience to simplify the interaction between doctors and patients.
Hospital Equipment and Asset Tracking
Safeguard, maintain and track the usage of hospital equipment and other valuable asset through a single-platform monitoring system and regular usage reports.
Medical Records Management
Keeping medical records on the cloud is an ingenious idea that could be implemented through a well-tailored app like the ones we make at DCI. Your healthcare management app would allow you to store limitless records, which could be retrieved in a few taps on your phone.
Inventory Management
Your personalized app would be easily connected to your existing inventory management / ERP solutions to provide seamless, single-platform inventory management.
Looking For A Healthcare App Development Company? Not Sure How To Turn Your Idea Into A Mobile App?
Our Process For Developing A Mobile Application For Your Clinic

Analysing Business Requirements
The engagement starts with us understanding your clinic's key requirements; the areas where you face challenges, and strengths that can be built upon

Wireframing
Our team of technical specialists transforms your requirements into technical specifications, creating wireframes that capture all the areas that need attention to improve your efficiency and outcomes. The wireframes are approved by you before we move to the next stage.


Designing
Our UX experts design clean, user-friendly, and lucid web pages that optimise user experience.

Development
We develop a robust mobile application for your clinic through agile software development and advanced tools and techniques that optimize patient outcomes, as well as, the management of your clinic.

Testing
Enjoy adaptable and scalable solutions customised to your business. At DCI, we test and re-test each application several times to present you a highly-responsive, secure and bug-free app. No surprise our apps are rated high on Google Play and the Apple Store with an average rating of 4.5.

Deployment
Customer delight is our prime objective. Therefore, as the healthcare app development company, we offer you seamless support for deploying and managing your healthcare app for smooth functioning. You can count on us to help you in case you want to add some features to your app or move to new technology for your clinic.
Why Must You Get a Hospital Mobile Application, Today?
Ease of internal hospital/clinic operations management
Automation of time-consuming processes such as document management and appointment booking
Simplifying payment collection and docket sharing processes
24/7 technical support to keep your app running in top shape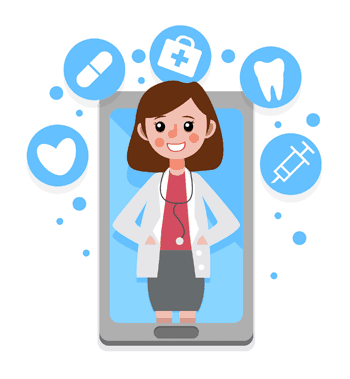 Why We Are The Best App Development Company?
Kudos to Dot Com Infoway for delivering Galatta Cinema on iPhone! Their high-end programming is so effective that GC on iPhone eBook reader reads just like the hard copy – you can flip through pages as swiftly as you would flip the magazine. Also, the high-res images download faster and retain the flashy look. Indeed, I love every bit of GC on iPhone. Thanks DCI!
I'm so proud of this program and what we've built as a team, it really is going to set the bar on what's available for hunters globally. It's easy to use, fast, pretty much as flawless as a program gets and it also looks really nice. It looks really great – I cannot tell you or express to you how pleased I am with the application! GREAT JOB!!!
Why Choose Us
Dot Com Infoway is an award-winning company with close to two decades of experience in IT, mobile application development and marketing, and digital marketing. Having served [1000+] clients over the years & a top healthcare app development company, we have the expertise to understand the nuisances of your business and deliver solutions that are customized to your requirements, so that you get the maximum return on your investment.
Our dual strength in technology and understanding business structures help us create that meet your business objectives and offer seamless support throughout the deployment, and later, to ensure a great customer experience.
Reach out to us to get a world-class healthcare app for your organization.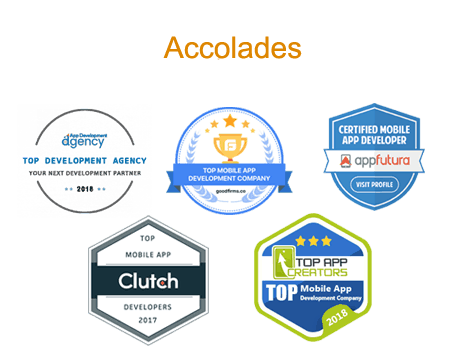 Mobile App Solutions Across Verticals
We will take your business ideas from conceptualization to a well-loved app on Apple's App Store and Google Play
Explore Our Other App Solutions
Candor
DCI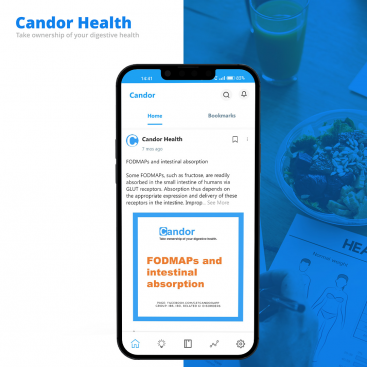 IBS Tracking App – iOS & Android
Candor
Mobile Apps Development




Book A Quick Consultation
Share your details and we will get back to you as soon as possible to schedule a meeting.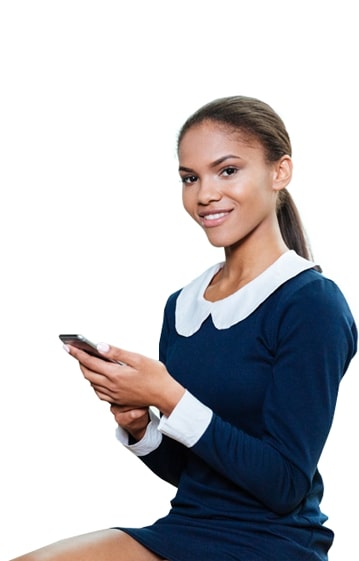 ---
Check Out the Related Services
Latest Updates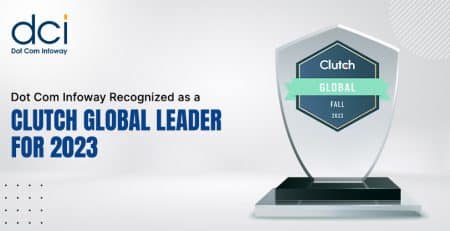 Dot Com Infoway (DCI), a globally recognized app development... read more
eBook and Guide
Content marketing is not what it was yesterday. Today's trend demands fatter content in the form of ebooks, infographics,... read more
Developers are aware that the app market is saturated with millions of apps, and standing out from the lot... read more