Build Your Own Instagram like a social media App!
With our incontestable social media app development agency services, you can have-
01

Easily scalable mobile apps without a fuss,

02

Exotic features integrated mobile application completed within a few weeks,

03

Efficient development in your mobile app with an affordable endowment.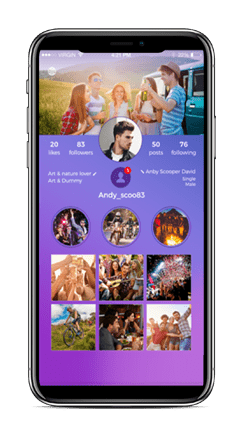 Photo App Development
Capturing random pictures & videos and sharing them in social media is the trendiest work of the world. Insta-like photo sharing Apps are being very popular presently. So, the number of the Insta-clone app is soaring up time by time, but, in truth, the quality and features of most of these photo sharing apps are dropping off at the same time.
However, we have brought out the solution app for pixel-perfect photo sharing and editing mobile application so that you can get every possible feature needed for editing your photos and sharing it to social media.
Photo Sharing & Editing Mobile Application:
In our sophisticated and contemporary life, with an Android or any series of iPhone, a photo sharing app is a must. A study of 2018 shows that the percentage of installing photo sharing apps like Instagram has increased 60% in the last two years.
Fascinating photos are the wants of the selfie-lovers, fashionistas, DSLR junkies and all the photo-maniacs. Taking cool images and posting them on the social media like Facebook, Instagram and others are on the drift for the last decade, and our photo sharing and editor apps have made a stable and profound status among the others.
So, if you are looking for investing in a mobile application, the photo-sharing app with editing ability can be a good option because only a good one can take the market and majority of the photo sharing apps available on the internet is of no use.
The study shows that people always look for an editing app which combines photo sharing feature as well as all the useful photo editing features both so that he/she does not need to switch to one app to another to make the photos perfect and share them in the locality.
A thoroughgoing photo sharing and editing mobile application is a fast way to earn handful revenues. If the app is to be helpful and easy to use, it will get popular, and if the app gets that much popularity, you can make money by promoting ads in your app.
Core Features of Our Photo Sharing & Editing Mobile App:
Our originative app-engineers of the Dot Com Infoway's social media app development team are successful in creating a social media app, photo sharing & editing applications which are trended on Google Play and App Stores. Besides your requirements, our apps feature the following.
Sharing photos and Videos
The user can upload pictures and videos in the profile and share with their friends while the friends can like the uploads back.
Diverse Photo Sharing & Messaging System:
Sharing of censored photos and sending encrypted messages are splendid integrations of our apps. These functions allow the users to share their photos and send their messages which get erased after a pre-set time.
Broad Editing Option
Editing perks like adding different filters, red eye removing, the aperture controlling option, slow-motion video editing, the time-lapse option of the app are very enhancing and effective. Users can use the app as a complete photo editor while uploading their photos.
User Profile
If the users want, they can use it as an independent social networking app like Instagram, Pinterest, etc. In that case, they will have an account where their detail information will be required.
Location Track
This feature makes the app to locate the user if the user allows that.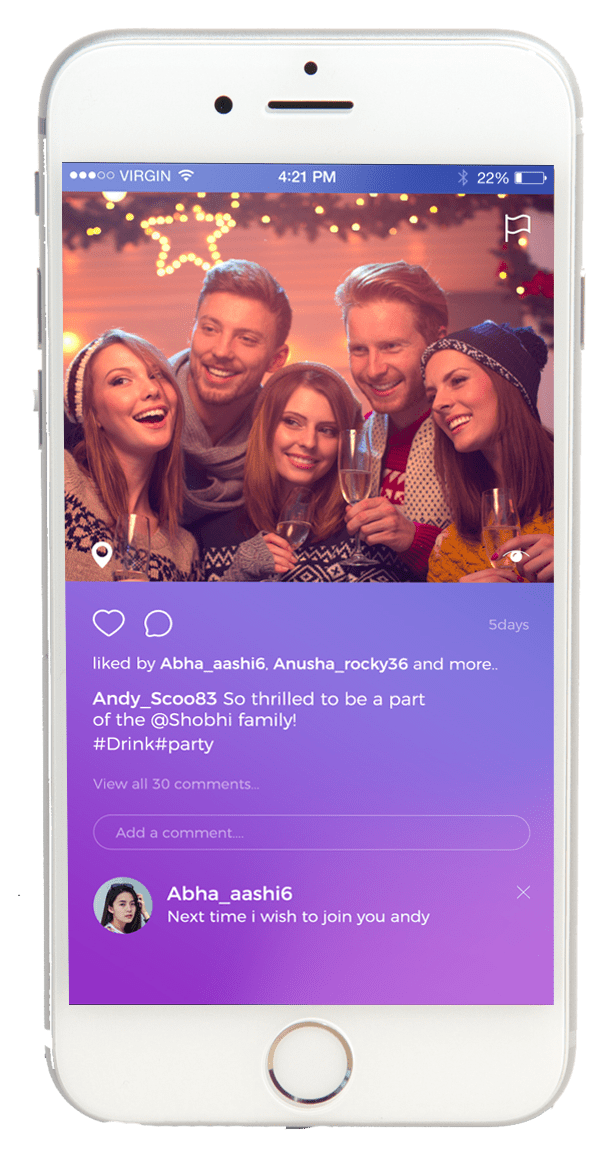 Direct Chatting
Users can message each other by Integrated fast chatting option.
Navigated Activity Log
User-friendly steered activity control panel helps the user in keeping track of their comments, likes, following list, follower list and so on
Easy Search
One user of the app can find another user easily by this easy searching option. City, age, name, and others built in features have facilitated this search feature.
Push notification
Users can get all the notifications of their posts, inboxes, and others even if they are not on the app. Real-Time information alerts the users about their account activity in their absence.
Social Media Integration
Linking up with other social media networks is another remarking feature. The app user can share their photos and videos in other platforms from the app by integrating all social media network like Google+, Pinterest, Facebook and so on.
The steps we follow to develop a Photo Editing & Sharing Application:

Studying Client's Requirements

As the first procedure, we take an outline from our clients and try to understand his needs like the insertions of paid features and free features, app designs, and others.

Wireframing the App
Next, our expert team drags the app display, options and performance and show the wireframe to our customer for his approval.

Designing the App
After getting client's clearance, our UX designers make sure that the app gets more updated features than other available applications and our UI designers combine all the elements through different interactions.

Developing the APP
Next, our app developers come into play. They give the app frame a life with the custom code based on your requirements. All our app developers follow strict guidelines and global coding standards to ensure the delivery of a world class mobile app.

Testing
At the last stages, we run a extensive test on the apps to make sure that they run smoothly. After the tests, we show them to our clients for their final approval.

Launching
After their permits, we release them in the app stores like Google Play, Apple App Store, etc.
Key benefits of Working with us in developing the app
Project consulting by experts
Define And Manage Project Scope
Deliver The Benefits That Justifies The Client's Investment
Identify And Manage Risks Right From The Start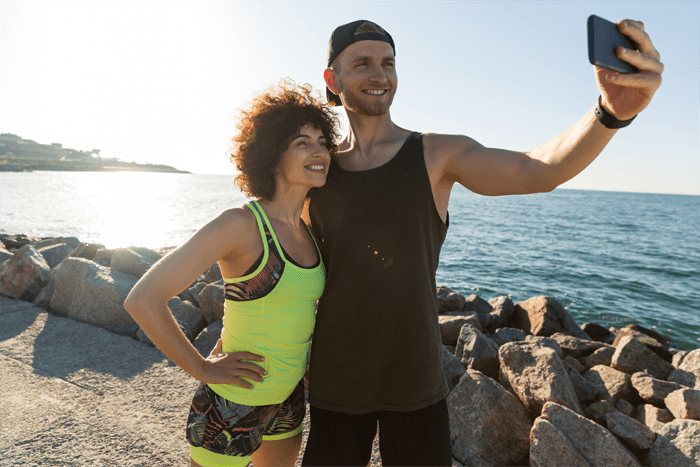 Kudos to Dot Com Infoway for delivering Galatta Cinema on iPhone! Their high-end programming is so effective that GC on iPhone eBook reader reads just like the hard copy – you can flip through pages as swiftly as you would flip the magazine. Also, the high-res images download faster and retain the flashy look. Indeed, I love every bit of GC on iPhone. Thanks DCI!
I'm so proud of this program and what we've built as a team, it really is going to set the bar on what's available for hunters globally. It's easy to use, fast, pretty much as flawless as a program gets and it also looks really nice. It looks really great – I cannot tell you or express to you how pleased I am with the application! GREAT JOB!!!
Why Choose Dot com infoway?

Quick Expert Consultation

Non-Disclosure Agreement

Dedicated App Developers

Flexible Hiring Models

On-time Delivery

Maintenance & Support
Why choose us?
We, Dot Com Infoway work by a bunch of genius people who are creative and brilliant in their fields. So, we give the guarantee of peak level mobile applications with 100% performance satisfaction.
After-launching service is another featured service from Dot Com Infoway. While every other app development companies are charging high, we guarantee the best mobile application at a reduced price, and that is where we are unique from others. We are the top social media app development agency in the USA & India. Create your own social network like facebook with our Social Media App Development Services that helps you to go to market quickly.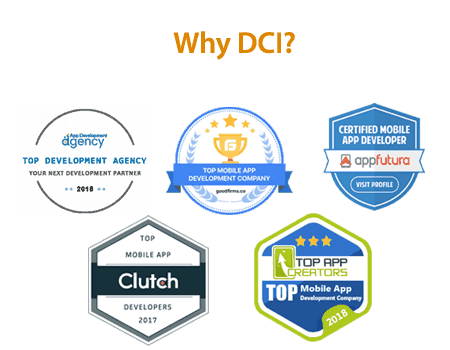 What Makes Us the Much Sought-After App Development Service?
Explore Our Other App Solutions
Mobile App Solutions across Verticals
We will take your business ideas from conceptualization to a well-loved app on Apple's App Store and Google Play
---
Book a Quick Consultation
Share your details and we will get back to you as soon as possible to schedule a meeting. Kick Start your Social Media App Development right now.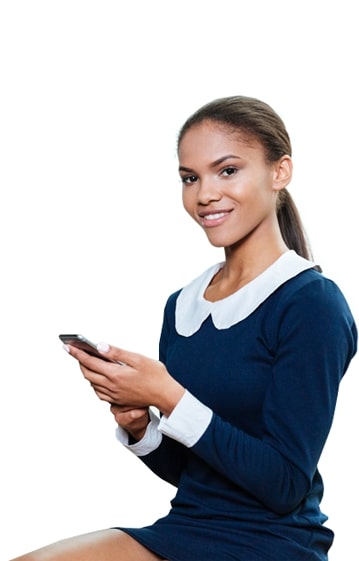 Check Out the Related Services
Check Out Our Blog Posts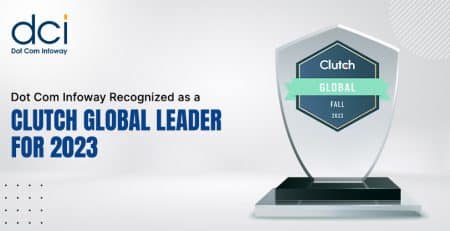 Dot Com Infoway (DCI), a globally recognized app development...