Give Your School a Definitive Edge with a School Management App!
Bring order and convenience to school administration with the following opportunities:
01

Single platform to send news, reminders and updates

02

Ease of sending notifications and news to parents

03

Ease of collecting fees and dues in a snap

04

Exam Schedule Management

05

Report Generation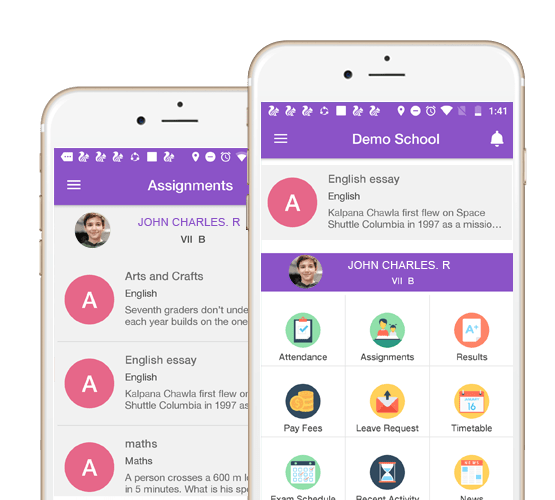 School Management App Development
The boom of technology is making it possible for institutions and organizations to save precious time and energies by automating systems and processes. A school management app development trends will transform the way your school operates by making it possible to drive external & internal communications, keeping track of the academic and extracurricular activities and events, and monetary transactions from a single platform – that too in a few taps on the smartphone screen!
Keeping in step with the wide adoption of mobile technology across the world, your school has the opportunity to resonate with the tech-savvy parents and students.
Core Features of the School Management Mobile Application
News and Announcements
With the school management mobile application simply update events, schedules, news and guidelines in the manager dashboard to broadcast news & announcements to teachers or parents.
Parent-Teacher Interactions
The school management mobile app would leave no scope for ambiguity and confusion in communications sent to parents.
School Administration
The school management app offers an automated, one-stop solution for performing repeat school administrative tasks in a paper-free environment – saving costs and time for the school.
Transportation Notifications
The app gives the school more freedom in planning flexible transportation for students as parents and bus attendants could be notified on a real-time basis.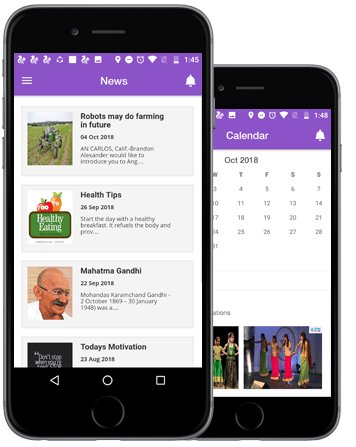 Fee Collections & Reminders
Integrating a payment gateway into your school management app, e-learning app development would help parents pay the school fee with enhanced ease. Managing pending fee reminders, too, becomes effortless with the app.
Live Video Streaming
For more inclusive parent participation, the school can share pictures and live videos of school activities, special functions and more through the app.
Student Performance Tracking & Analytics
Evaluations being the most critical aspect of learning, the school management mobile app's performance tracking and analytics help teachers and parent conveniently monitor students' progress
Social Learning
Our Custom LMS Development helps students and teachers Brainstorm on various topics and subjects and learn in a social environment, by creating digital groups.
Our Process for Developing a Mobile Application for your School

Analyzing School Requirements

The engagement starts with us understanding your school's key requirements and pain areas.

Wireframing
Our education app developers can transform the school's requirements into technical specifications, creating wireframes that capture all the requisite areas, features and functionalities. We get this approved by your school.

Designing
Being the top Education App Development Agency, our UX experts design lucid web pages that are not just aesthetically pleasing but are also aimed at enhancing the ease of use.

Development
Using the agile methodology of software development, deploying advanced tools and techniques, we develop a robust mobile application for your school; one that works swiftly and entails features that make managing school activities a piece of cake.

Testing
Being one of the best learning app development companies in the USA region, we test and retest the application on various aspects before we dish out a highly-responsive and bug-free app for the school. There is no coincidence that our apps are rated high on Google Play and the Apple Store with an average rating of 4.5.

Deployment
After deploying the app at your school, we continue to provide support to ensure your app's seamless functioning. Moreover, we always stay in touch should you need to augment the app features or transit the app to new technology.
Why Must You Get a School Management Mobile Application, Today?
 Customized

online learning app development

for your school that features on Apple Store and Google Play

You don't need any programming or technical knowledge to make changes and send updates through the app. It's a child's play, literally!
Paper-less work environment while the school saves on costs, time and efforts
Freedom to send unlimited notices, intimations, letters, newsletters and other communication, in a snap
Ease of collecting and tracking fee payments.
Seamless students' performance tracking and a spontaneous parent-teacher interaction tool
Opportunity to transform your school into a tech-enabled place of learning.

Being the best

school management app development agency

,

we

act as your technical wing, giving you professional advice on optimizing and leveraging the app in the best possible ways.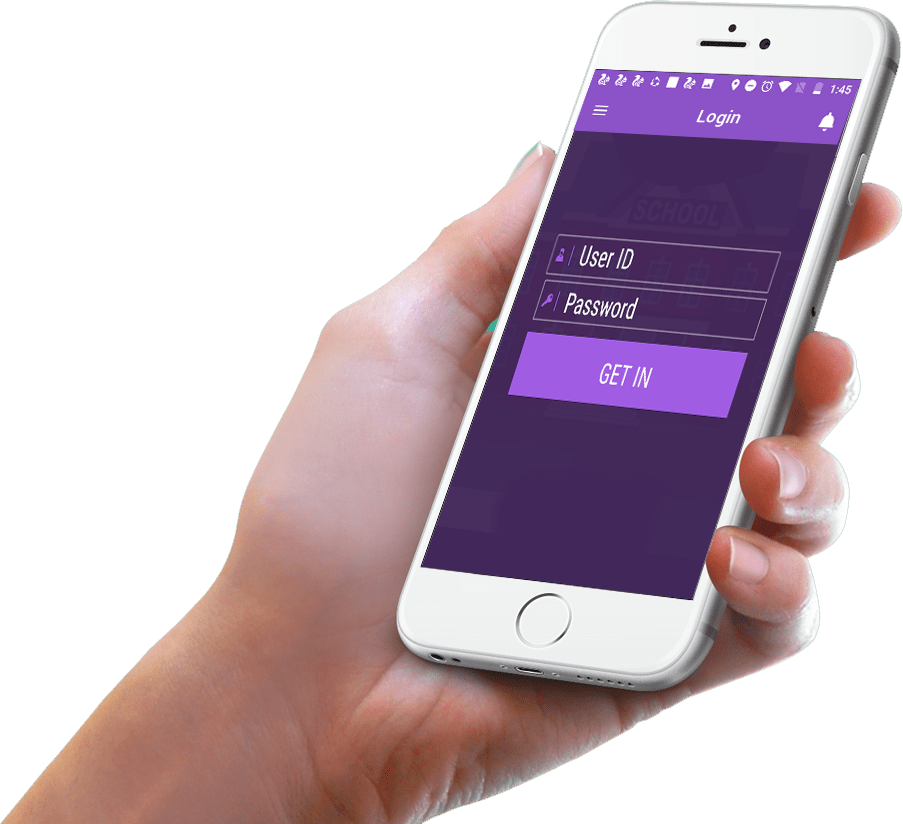 What Our Clients Say
Kudos to Dot Com Infoway for delivering Galatta Cinema on iPhone! Their high-end programming is so effective that GC on iPhone eBook reader reads just like the hard copy – you can flip through pages as swiftly as you would flip the magazine. Also, the high-res images download faster and retain the flashy look. Indeed, I love every bit of GC on iPhone. Thanks DCI!
I'm so proud of this program and what we've built as a team, it really is going to set the bar on what's available for hunters globally. It's easy to use, fast, pretty much as flawless as a program gets and it also looks really nice. It looks really great – I cannot tell you or express to you how pleased I am with the application! GREAT JOB!!!
Why Choose Dot Com Infoway

Quick Expert Consultation

Non-Disclosure Agreement

Dedicated App Developers

Flexible Hiring Models

On-time Delivery

Maintenance & Support
Why choose us?
School Management App Development is not a standard procedure. Since every school has different focus areas and distinct operating style, we develop high-customized school management mobile applications that enhance operational efficiencies, saves a great deal of teaching & administrative staff's time and effects significant savings.
Being an award-winning School Management App Development Agency and marketing service provider with over two decades of experience in the industry, we are well-versed with the latest technology and tools to create advanced mobile apps for you. Also, having served [1000+] clients over the years, we have the expertise to understand the nuisances of your business and deliver solutions that are customized to your requirements, so that you get the maximum return on your investment.
We use the right amount of creativity and technical knowledge to create apps that meet your business objectives and offer seamless support throughout the deployment, and later, to ensure a great customer experience.
Get in touch to know how we can transform your business.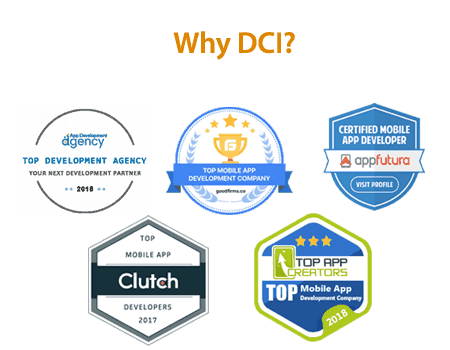 Explore Our Other App Solutions
Mobile App Solutions across Verticals
We will take your business ideas from conceptualization to a well-loved app on Apple's App Store and Google Play
---
Book a Quick Consultation
Share your details and we will get back to you as soon as possible to schedule a meeting.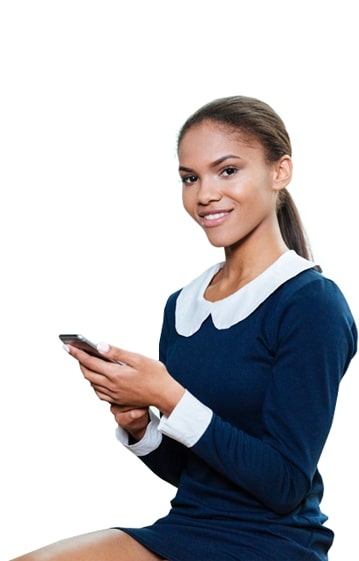 Check Out the Related Services
Check Out Our Blog Posts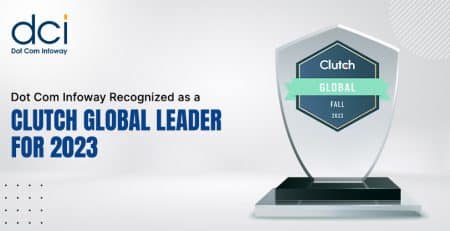 Dot Com Infoway (DCI), a globally recognized app development...