Taxi Booking App
Services like Ola, Lyft, and Uber do give the best possible experience when it comes to making deliveries and calling cabs. Therefore, having a ride-hailing app that looks and feels just like that, and comes with your own branding is the best solution. Not only will be it user-friendly, but it will also have all the features you need. Dot Com Infoway, a taxi app development company can build a fully integrated and customized app, based on the Uber app that will have your branding, will have an admin panel, a separate drivers' and passengers' app, and a whole lot more. Moreover, you can even add extra features over your Uber-like app.
Taxi Hiring Mobile Application
For any taxi booking service to be successful, two apps are fundamentally needed. There should be an app for riders as well as an app for the drivers. We will provide you with both apps. As a top taxi app development company, we have previously worked with over 50 clients and provided them with Uber-like apps for both the riders and the drivers.
Core Features of the Taxi Hiring Mobile Application
Our taxi app developers have extensive experience in developing Uber clone apps; whether you run a small delivery business or run a full-scale cab aggregation service, you can rely on a taxi app development company to make the very best app tailored for your business and have been proven to perform excellently in the field.
Here is a list of features that taxi app development company generally include in the riders' app and the drivers' app.
The rider can schedule a trip beforehand and put in their preferred date and time. This feature is a convenient one that most taxi apps have. Passengers often book a ride in advance so that they do not have to wait.
Most taxi apps allow the riders to store their list of favorite locations, like home and work locations, so that they do not have to search for the location every time. This step saves both bandwidth and time. With fewer taps, the rider can request for a cab and go to the address.
In our apps, we provide the option for Credit and debit card payment as well as a cash payment. Riders can choose according to their convenience.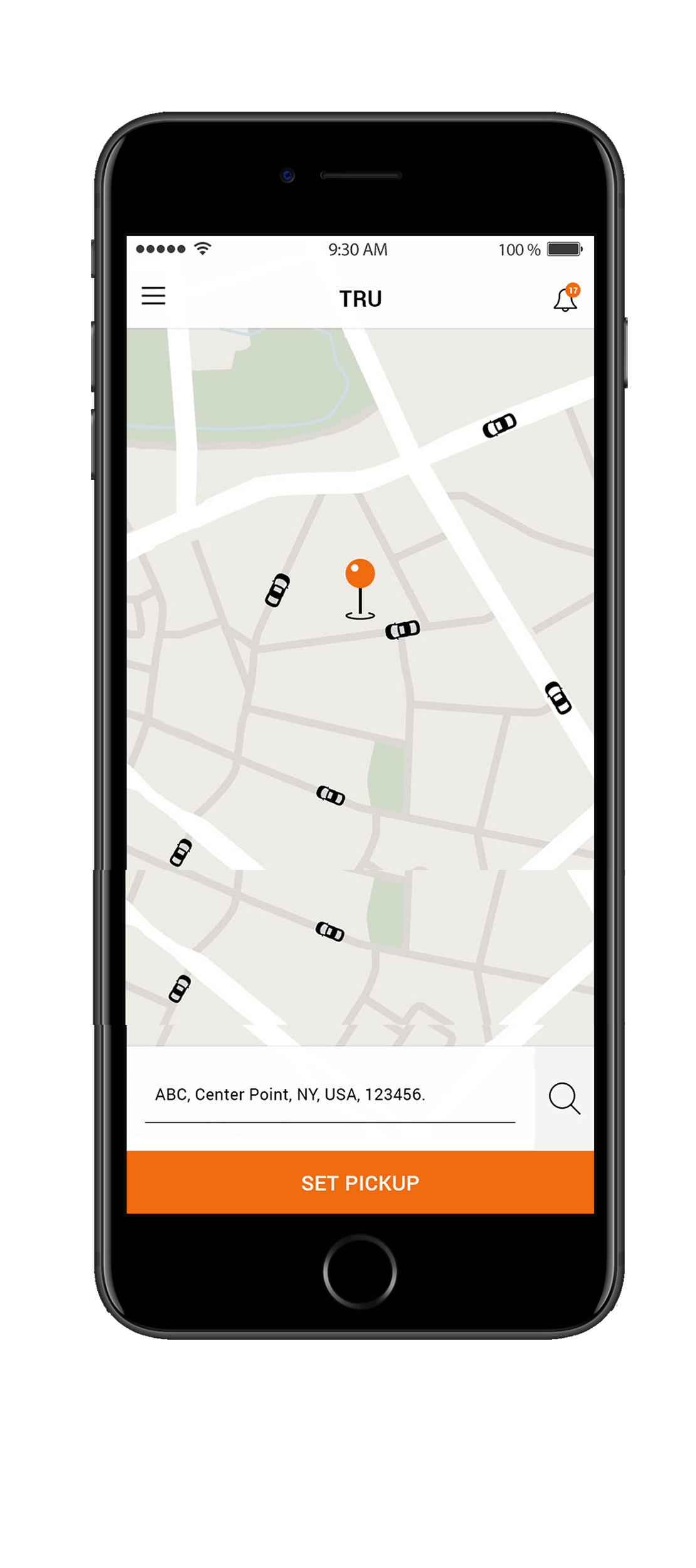 Riders can add emergency contacts in this section. Activating the SOS function sends a text to the added contacts that contains the present location of the driver.
Riders can see full information on their trip history. They can see the route that was taken, the amount that they were charged, the driver and the car details, pick up and drop off locations and more. Even canceled trips will show up on the list.
The app allows you to leave driver reviews. You can also later check these reviews on the trip history list. You can even see the review of the driver before the trip begins.
The trip history allows the driver to keep a list of all the trips he or she has made. Even canceled trips are recorded.
Our app provides you with the option of selecting either the Google Maps route or the Waze app route. You can choose any route offered by these two services while going from point A to B.
Drivers can also review riders from a scale of 1 to 5 stars.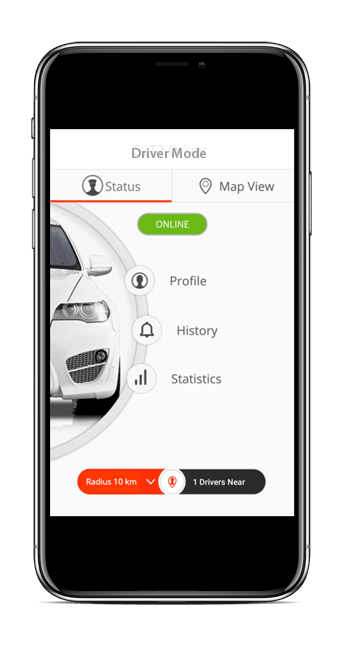 When you are wrapping up for the day, as a driver, you can set a location for your home or your desired destination so that you can request for trips that end near your desired location. This not only saves time and fuel but also reduces downtime.
As a driver, you can also refer someone else to start driving. Drivers who refer and those who get referred earn extra privileges too. There is an "Invite Friends" button available for that.
A Comprehensive Admin Panel
Along with our app, we also provide a complete web-based admin panel that you can access from anywhere. It allows you to control your fleet, manage drivers and fare and provide you with in-depth analytics. Here are some of the key features of our cab booking apps admin panel.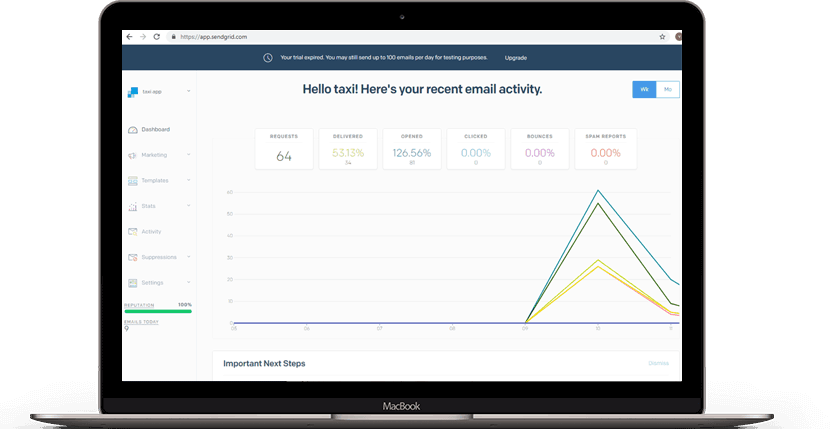 A User-friendly Dashboard

We have designed an intuitive and easy to use dashboard that anyone can handle. You can easily have a look at the number of active drivers, number of trips, number of canceled rides and more. The dashboard gives you a quick overall view of the entire fleet and allows you to take actions if needed quickly.

Manual Dispatch
You can manually assign a trip request to a driver on behalf of the rider. This is quite useful in cases where the rider does not have good network reception or picking up outstation riders.

Complete Driver Transactions
You get a full weekly report on the status of the driver's trip, such as the number of trips completed, total revenue earned, entire commission and total payable to the driver after deductions. You can track the progress of all the drivers through the dashboard.

Advanced Fare Management
We allow you to have an extremely flexible pricing strategy based on the region, time of day and flat charges. Making changes to the fare based on the situation is extremely simple with the dashboard.

Driver wise commission
You have the option to pay different commission to different drivers. You can also change it anytime.

Admin Reports
Get a complete overview of how your drivers are performing using the admin reports. The reports give a full statistical overview of your fleet for a given period. These reports help you understand what changes you need to make to increase your revenue.
Looking for a Taxi App Development Company? Need a Taxi Booking Mobile App For Your Business?
Process we follow to develop a taxi app

Analysis of client's requirements

First, we meet with the client to make a list of all the essentials. Everything that the client needs is noted.

Wireframing
In this phase, we try to make a prototype of how the app would look. Wireframing allows us and the client to be on the same page.

Designing
Once the wireframe is approved, we next move on to designing the app. We have UX and UI designers to work on the app's visuals.

Development
Next, we add the core functionality to the app. We make sure every single requirement of the client is taken into account.

Testing
Once the app has been developed, we run it locally and try to find bugs. As with any software, there will always be some bugs, and we keep testing until we have taken care of all known bugs.

Deployment
Finally, when the app is ready, we publish it to the Play Store as well as to the official business website.
The taxi app can be for more than just calling a cab. A taxi app development company can customize this app to suit a large number of use cases such as
Delivery
Trucking
Cabs for women or kids
Food delivery
Tutoring services
Pet care services
Babysitters, doctors, and even photographers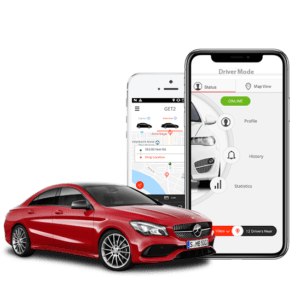 ---
What Our Clients Say
I'm so proud of this program and what we've built as a team, it really is going to set the bar on what's available for hunters globally. It's easy to use, fast, pretty much as flawless as a program gets and it also looks really nice. It looks really great – I cannot tell you or express to you how pleased I am with the application! GREAT JOB!!!
Kudos to Dot Com Infoway for delivering Galatta Cinema on iPhone! Their high-end programming is so effective that GC on iPhone eBook reader reads just like the hard copy – you can flip through pages as swiftly as you would flip the magazine. Also, the high-res images download faster and retain the flashy look. Indeed, I love every bit of GC on iPhone. Thanks, DCI!
---
Why Choose Dot com infoway?

Quick Expert Consultation

Non-Disclosure Agreement

Dedicated App Developers

Flexible Hiring Models

On-time Delivery

Maintenance & Support
Why choose us?
Unlike others, we provide you with a completely customized solution based on the existing Uber or Lyft app. We offer you cutting-edge technologies and our customers, and their privacy are our number one priority. Not only we will provide an app that will meet all your business requirements, but we will also provide you with technical support all along the way.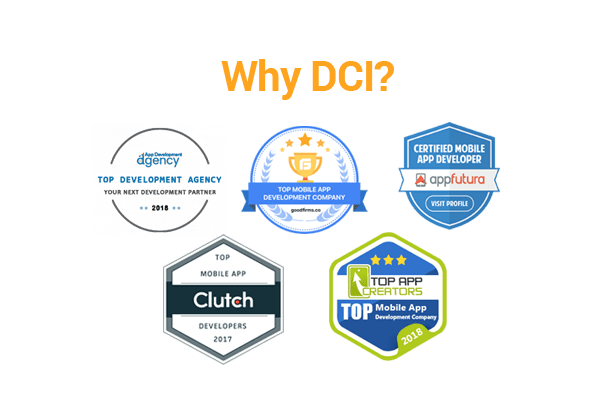 What Makes Us the Much Sought-After App Development Service?
Explore Our Other App Solutions
Mobile App Solutions across Verticals
We will take your business ideas from conceptualization to a well-loved app on Apple's App Store and Google Play
---
Book a Quick Consultation
Share your details and we will get back to you as soon as possible to schedule a meeting.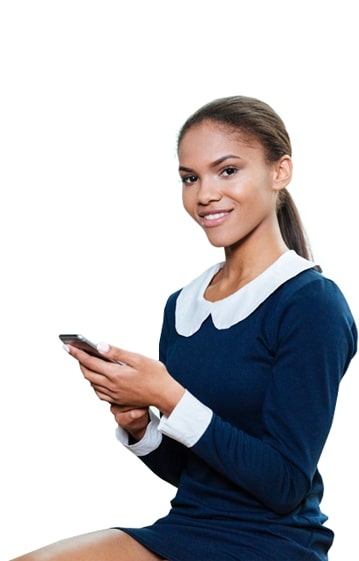 Check Out the Related Services
Check Out Our Blog Posts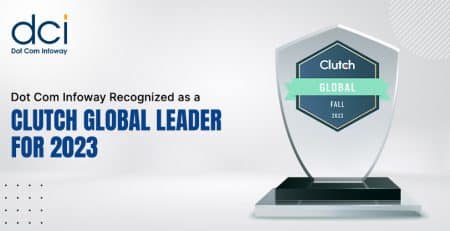 Dot Com Infoway (DCI), a globally recognized app development...