On-Demand Logistics & Transportation Mobile App
Being a Top Logistics App Development Agency, we develop customized Logistics & Transportation Android & iPhone mobile applications and solutions for your logistics & transportation business.
01

Manage on-field workforce

02

Demand delivery management

03

Reverse logistic automation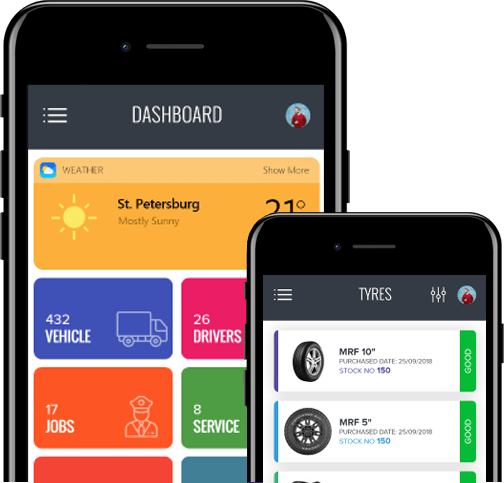 Transportation & Logistics App Development
It is never a more straightforward task to manage your field activities including deliveries without major setbacks such as vehicle breakdowns. That's where the logistics app design comes in to take all that hustles away from you so that you can concentrate on other important matters to grow your business. We can develop Trucking Logistics apps like hawkeye log book which helps make your trip planning easy with providing routes features.
Our Logistics mobile app development will ensure automation of your transport fleet, effective organization of the routes to follow and the distribution of resources. That makes it easier to carry out follow-ups and provide instant solutions in case of any inconveniences. This implies that none of your services has to be on hold resulting from delays related to materials delivery or any other form of distribution challenges.
With a fleet management system, you will get real-time monitoring of all your cargos deliveries including the routes used and even the status of the shipments. That way you can quickly identify any incidences that may arise in the course of the distribution.
CORE FEATURES OF THE LOGISTIC MANAGEMENT APP
Dot Com Infoway ensures that business and individuals find it easy to manage their delivery functions without hustles or incidences that might result in losses. Here are the core features we offer;
Realtime supervision of field activities
Logistic companies may find it cumbersome and challenging to inspect every delivery being made. As a result, the process becomes slow and time-consuming which impacts customers negatively. With our fleet solution, you will be able to monitor all your workforce within an instance.
Reliable logistical monitoring software
We will help you to carry out research through an articulated analysis of the data. Such information makes it easier to come up with decisions and adapt to positive changes faster. You will also be in a position to make predictions for future trends that might affect your deliveries and come up with counter plans.
Automation of the system of logistic distribution
Our company ensures that your logistics delivery systems are atomized, which makes the process faster and effective. That solution covers the software for reverse logistics and delivery optimizations for the destination.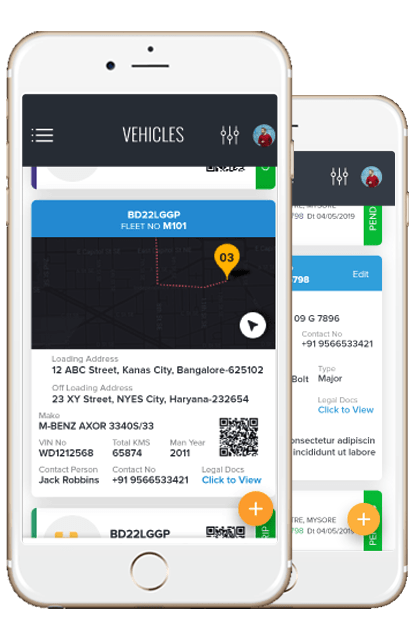 Secured Mobile App For Multiple Platforms
Our mobile app development services make it possible to manage your logistics operation across different platforms including Warehouse Management System, Customer Relationship Management, Transportation Management System and Enterprise Resource Planning among others. You are therefore able to diversify your experience and enjoy what works well for your company.
Ability to troubleshoot
Most logistics operations are prone to challenges, and the faster you respond to them the lesser the impact on the overall operations. Using our company solutions for troubleshooting, you will be able to arrest any incoming challenge well in time, making your logistics system efficient and reliable.
Save on cost
The fact that our logistic solutions are automated, with instance solutions for any trouble arising, will make your operations efficient and less costly. You won't need to incur extra cost in the course of delivery as all that is well is taken care of in our systems once you are working with us.
Industries We Serve

Courier and parcels delivery companies

Our logistics app for parcel delivery smoothens the entire process of running the pickup centers, delivering with speed and in a timely manner.

Manufacturing

Would you like your processes to run with speed and efficiency? Well, count on us!

E-commerce
With our logistics app for ecommerce service solutions, you can comfortably carry out warehousing, shipping, exchange and manage your inventories with ease.

Pharmaceutical and medicine
Get your medical operations including catalogs in order with our atomized operations solutions for reliability and speed.

Transport companies
All you transport operation will be optimized thus ease of coordinating the activities once you are working with us.

Food and Dairy
Logistics apps for food delivery play a vital role in the food industry these days. Logistics mobile apps help your delivery efficiency and hassle free.
Working with our atomized logistics app development agency management will increase your productivity since the process is faster even when dealing with distant deliveries.
Our fleet solution will help improve efficiency in your logistics operations since you can monitor your systems and routes of distribution in real time.
Working with our integrated system to track your logistical activities will help you to remove redundancy in your processes.
Our solutions for providing troubleshooting services provides for augmenting safety and security for your operations.
Having your logistics system optimized and automated reduces your activities cost thus saving on such expenses.
Direct-to-patients and medical fraternity content marketing strategy.
Using our logistics monitoring solution will help you conduct reliable research and make proper analysis with the data collected, making it very easy for you to come up with decisions and even plan adequately for the future. You will also be in a position to determine trends and changes that will work well for your logistical operations.

Using the

On Demand Logistics App Development

Agency services has atomized functions to records and monitor delivery. That will promote reliability and efficiency in your supply chain management.

Our monitoring system can perform troubleshooting, enabling you with a sound system for providing customer support. Once you have a great support for your customers, you will be assured of continued business as a result of loyalty from your customers.
Using our dynamic logistic management helps to assess the general flow operations, and thus you can come up with the crucial financial indicators for your organization.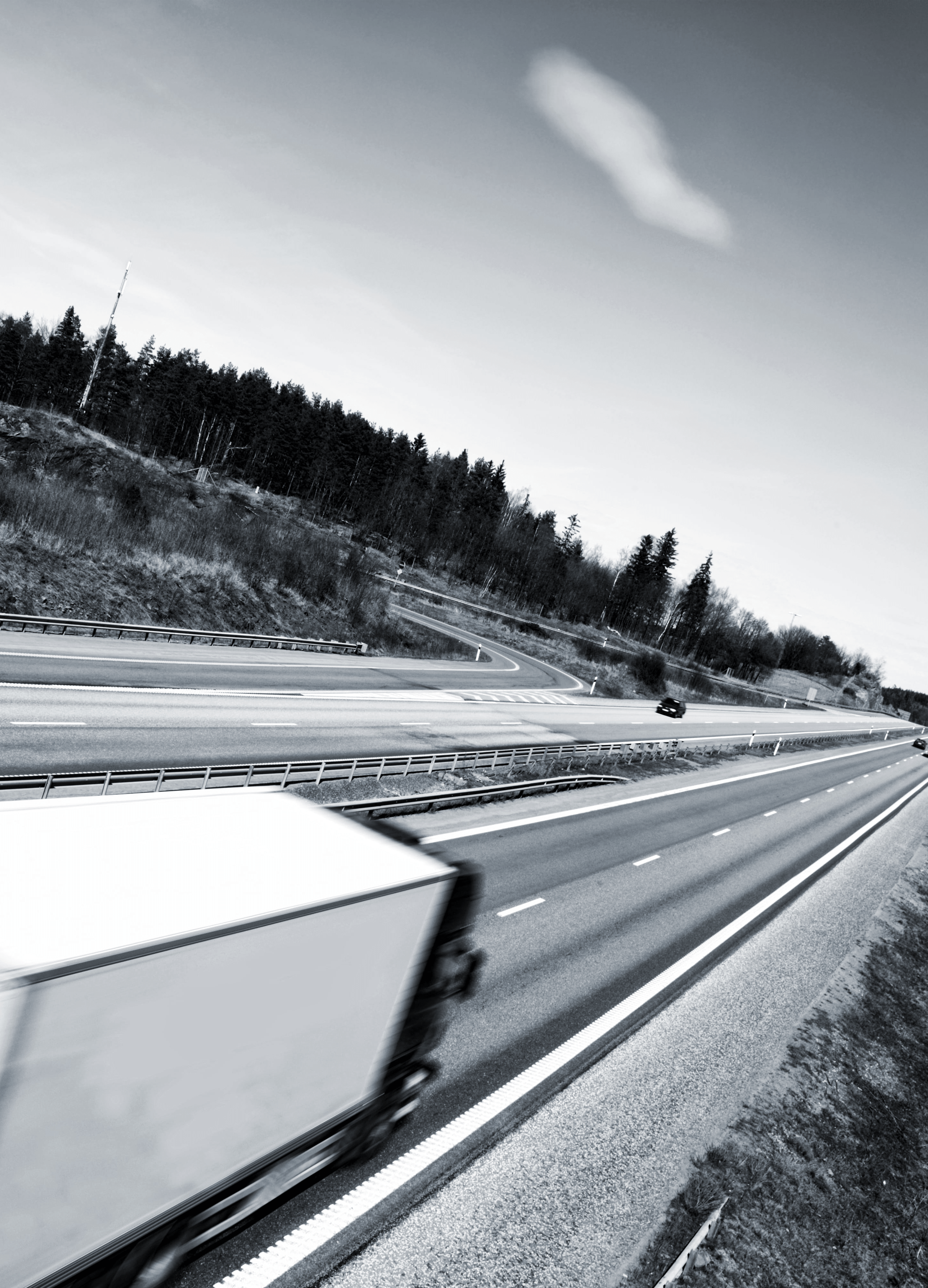 ---
Experience You Can Trust
I'm so proud of this program and what we've built as a team, it really is going to set the bar on what's available for hunters globally. It's easy to use, fast, pretty much as flawless as a program gets and it also looks really nice. It looks really great – I cannot tell you or express to you how pleased I am with the application! GREAT JOB!!!
Kudos to Dot Com Infoway for delivering Galatta Cinema on iPhone! Their high-end programming is so effective that GC on iPhone eBook reader reads just like the hard copy – you can flip through pages as swiftly as you would flip the magazine. Also, the high-res images download faster and retain the flashy look. Indeed, I love every bit of GC on iPhone. Thanks, DCI!
---
Why Choose Dot Com Infoway

Quick Expert Consultation

Non-Disclosure Agreement

Dedicated App Developers

Flexible Hiring Models

On-time Delivery

Maintenance & Support
Why work with us
Being the best logistics app development agency, we care a lot and strive to ensure that we are giving you solutions that will assist you to monitor and supervise your delivery route with efficiency. Our logistics app development agency services aim to provide you with these fantastic solutions at little costs while strengthening your logistical system. You won't have any sluggish experiences in all your operations including the dispatch schedules.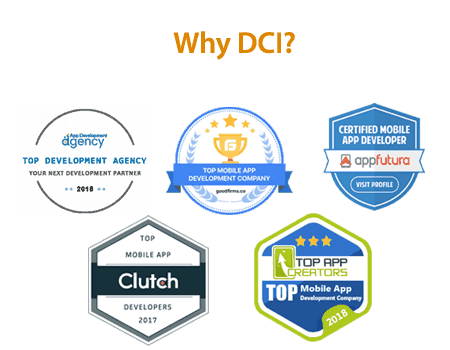 Explore Our Other App Solutions
Mobile App Solutions across Verticals
We will take your business ideas from conceptualization to a well-loved app on Apple's App Store and Google Play
---
Book a Quick Consultation
Share your details and our logistics app development agency team will get back to you as soon as possible to schedule a meeting.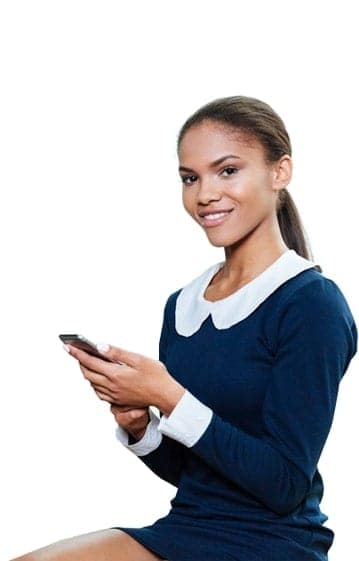 Check Out the Related Services
Check Out Our Blog Posts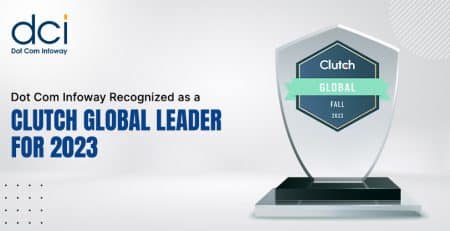 Dot Com Infoway (DCI), a globally recognized app development...